Permeable Paver Driveways
October 9, 2019
Two Brothers Brick Paving specializes in the installation of permeable paver driveways in Ohio, Indiana and Kentucky. In fact, we're one of the only installers in Ohio that can mechanically install permeable paver driveways – more on that below.
As permeable pavers become more and more popular for commercial and civil purposes, they have also increased in popularity among residential customers looking to make an ecological difference. More and more paver manufacturers are starting to make permeable pavers, each with their own unique design. What was once limited to only a select few shapes and colors, now has many to choose from.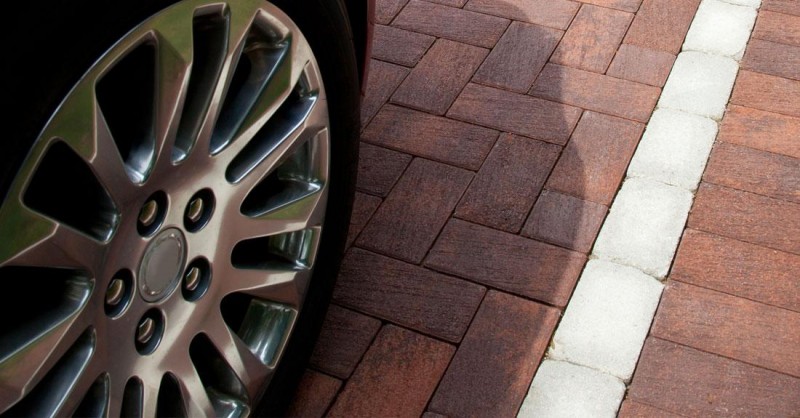 Unilock Eco-Priora with Il Campo Finish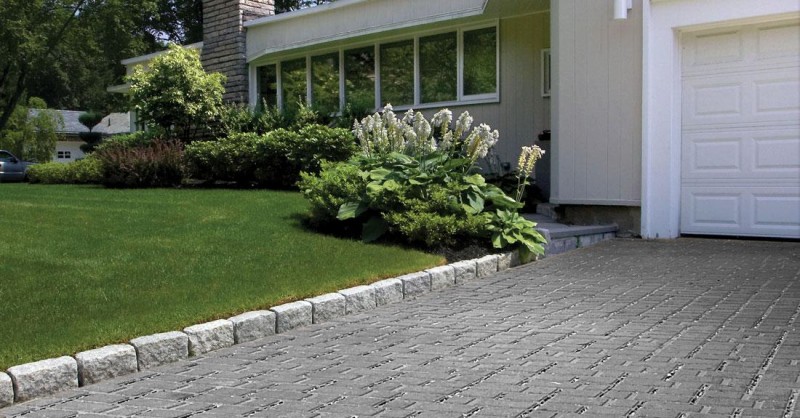 Unilock Eco-Optiloc Natural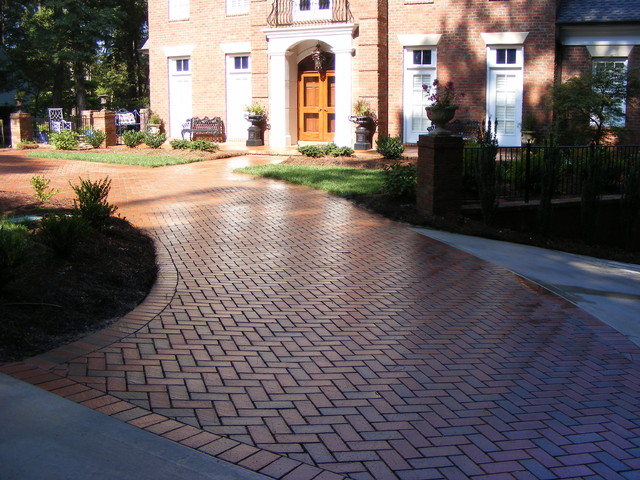 Pine Hall StormPave Permeable Brick Pavers


Belgard Subterra Permeable Paver Stone


Belgard Subterra Stone Permeable Pavers
These are just a few of the many permeable pavers available for driveway installation. With the base of our company built around design, we'll be able to steer you in the right direction based on your style.
Mechanical Paver Driveway Installation
We're always looking for ways to lower the cost of ownership for our products and services. One of the largest costs in permeable paver projects is labor. We have the equipment necessary to mechanically install permeable paver driveways and parking lots, drastically reducing labor costs. We imported the mechanical installers like the one shown below from Germany where paver installation is about as common as asphalt and concrete here in the US.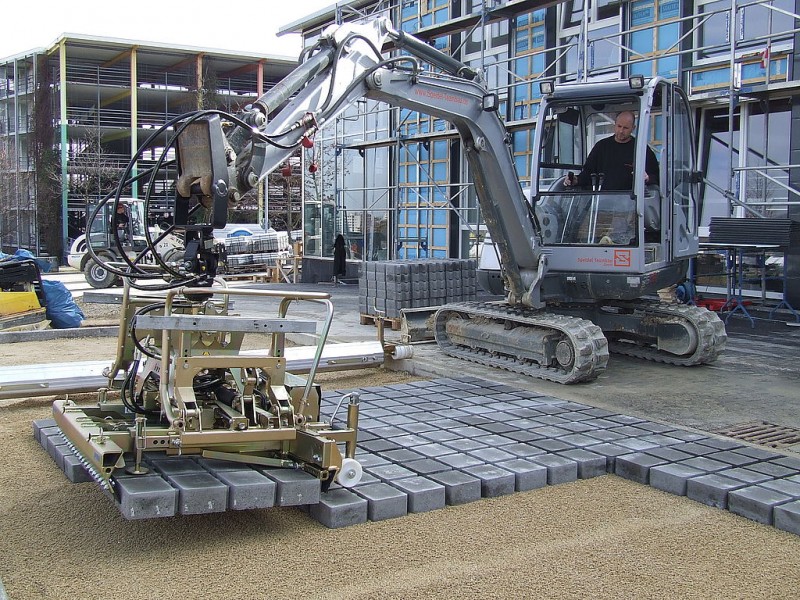 Probst Mechanical Paver Installer
If you're interested in speaking with us to learn more about permeable pavers installation for your driveway or parking lot, please feel free to contact us here. We can consult and install permeable paver driveways in Ohio, Indiana and Kentucky.