Outdoor Living Spaces Design
Outdoor living spaces can easily become the most popular area of your home and also can yield one of the highest return on investments compared to other improvements you could do to your home (from HGTV). If you're considering adding an outdoor living space, its important to make sure you understand why you want the space and how you and your family plan to use the space so that as you progress from Idea to Design to Competed Project you can make sure you haven't ventured too far away from the reason you wanted the space to begin with. Choosing the right company to work with in the beginning can help you capture your goals and make sure they're carried out through the entire project.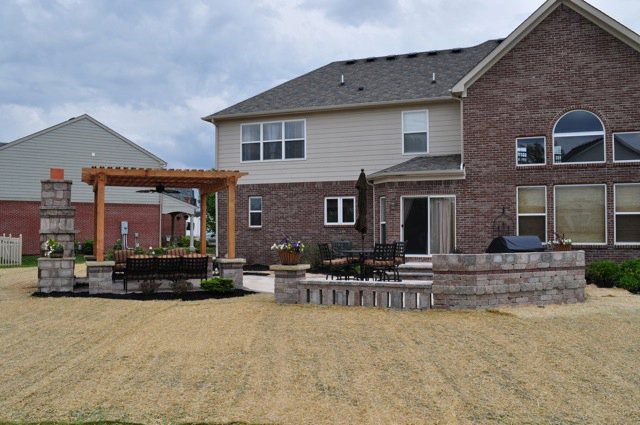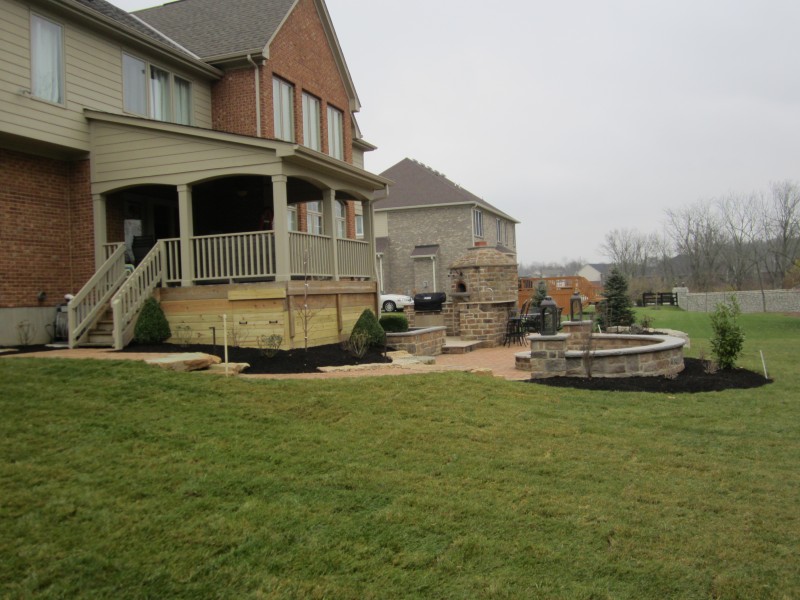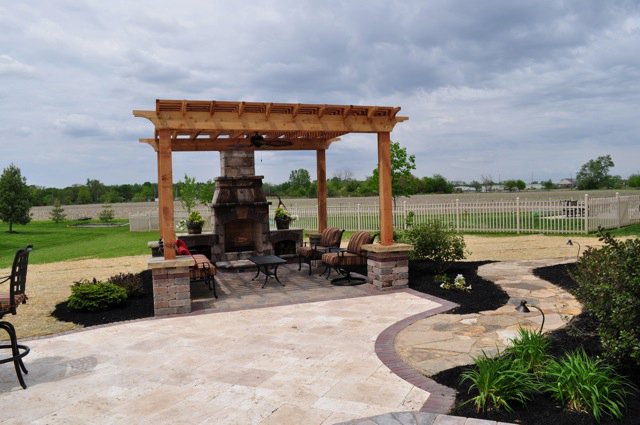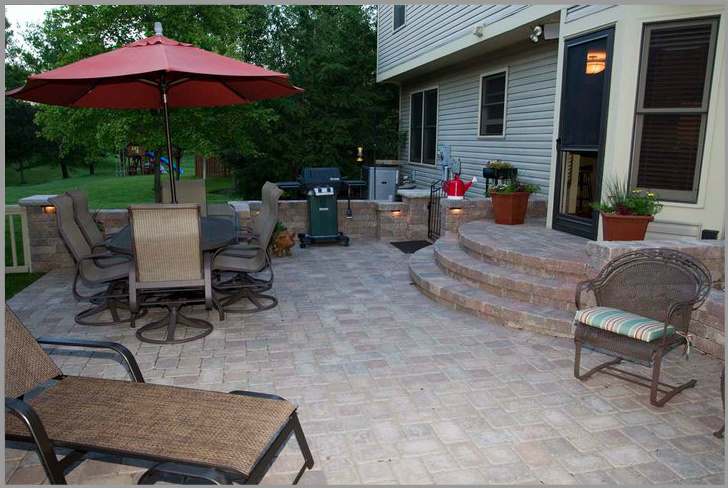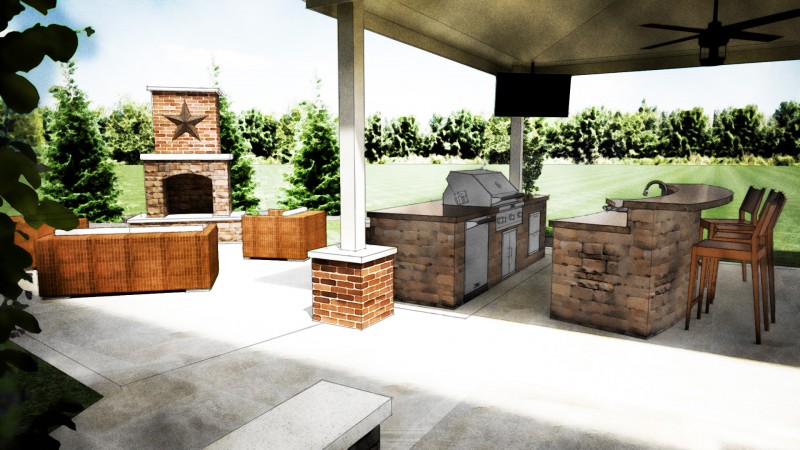 IMPORTANCE OF DESIGN – Initially when we complete a project, a client is amazed at the quality of craftsmanship and how amazing the new space looks. It's not until later down the road that our clients thank us for the design. Once a client begins to use the space, they realize how much thought and planning went into making the outdoor living space make sense; to the untrained eye these elements usually aren't appreciated until they're used.
We have designed and built 1000's of outdoor living spaces and the most successful projects are those designed with the perfect mix of utility and style.
Utility features in an outdoor living space design can be thought about similar to the inside of your home. Inside your home you might have a formal dining room for entertaining large gatherings, a finished basement for the kids to play, etc. The same applies to your outdoor living rooms. You might need an outdoor kitchen to make entertaining outdoors more convenient, maybe an outdoor fireplace to extend the outdoor entertaining season, or a pergola for shade. We will take the time to learn about your lifestyle and how the new space can be designed to give you and your family the most benefit. Perhaps a wall mounted fireplace indoors would better suit your guests, a warm invitation for whomever your choose to be your company.
It's important that the design style be accommodating to your homes style, your families lifestyle, and the utility needs of your space. If you have kids at home, then you probably don't have white furniture. If you have a traditional style home, then a contemporary outdoor living space probably won't work. We create the style with layout, flow, materials used, among many other elements.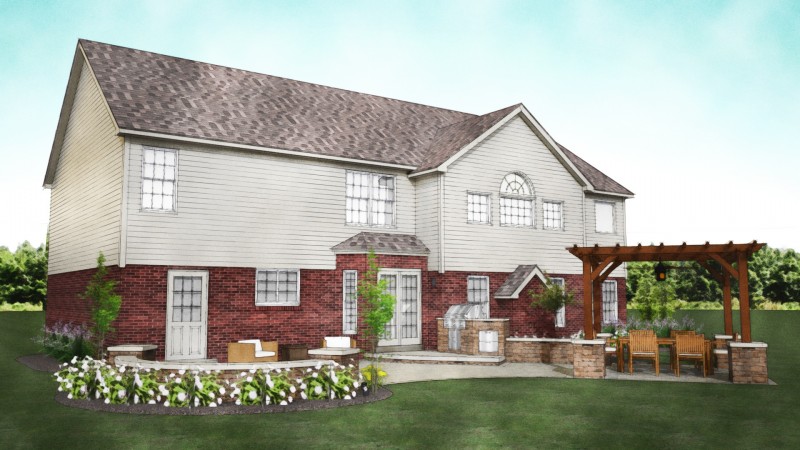 IMPORTANCE OF QUALITY CRAFTSMANSHIP – Quality is remembered long after price is forgotten – Gucci Family. We let our work and experience show our quality. 'Quality Craftmanship' is a gratuitous saying that probably every company claims to have but not everyone can back up. Our entire team exclusively works on outdoor living spaces. We don't use subcontractors for the majority of the work on our projects so that we have full control over quality. Our team is highly trained, well compensated and a huge part of the success of our organization because they care as much as the owner of our company does. We utilize the best equipment available to achieve the best results and give our outdoor living spaces the most professional appearance. We get certified with organizations like the Interlocking Concrete Pavement Institute to ensure our installation methods are exceeding industry standards.
And if all of that isn't proof enough, see what our customers have to say about us.
IMPORTANCE OF QUALITY MATERIALS – What good does a quality crafted, functional and stylish outdoor living space have if it's built using poor quality materials. When at all possible, we choose to work with manufacturers and vendors that specialize in the products we're purchasing from them. We have experience with and can make recommendations on everything for your outdoor living space from pavers to kitchen appliances to the best wood choice for your pergola. We make recommendations not only based on quality, but also around your style and lifestyle.
HIRING US – If you would like to meet with us to see if we would be a good fit for you and your project, we've made it easy to here. We offer outdoor living space design and construction in Dayton and Columbus Ohio.