Natural Stone Patios – Travertine, Bluestone, Flagstone
Two Brothers Brick Paving offers more than just the installation of manufactured paving stones. We also offer the design and installation of natural paving stones like Travertine, Bluestone (Blue Stone) and Flagstone (Flag Stone). We offer a system or procedure of installation different than traditional methods to accommodate the climate here in Ohio.
We've taken what works with the installation of brick and concrete pavers and applied it to the installation of natural stone. Traditional installations of natural stone around Ohio have included a concrete base with the stones set in a mortar bed and jointed (process of filling the joints)with mortar. With this type of installation, moisture/water finds it way between the stones and the concrete and in the winter this water freezes and expands causing cracking in the mortar joints. Often times, the stones come loose from the mortar bed during this freeze/expand.
Depending on the installation, we install a limestone aggregate or concrete base. We then install a sand setting bed dry mixed with a portland cement. This setting bed will harden but still remain flexible and the stones don't necessarily stick to the stones. We then add a unique mixture of polymer binders and calibrated crushed stone in the joints of the stones and it gets firm like mortar yet remains flexible. Below are just a few of the natural stones that we install using this system in Dayton, Cincinnati and Columbus, Ohio.
Travertine Patios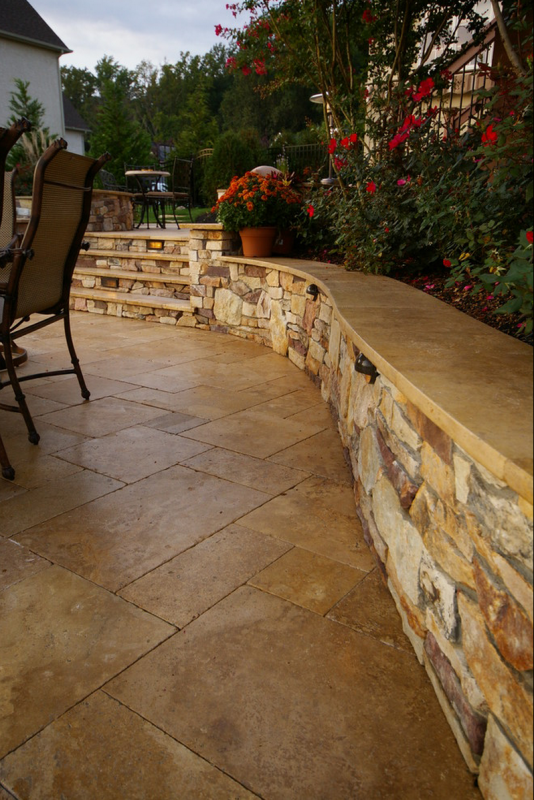 Bluestone Patios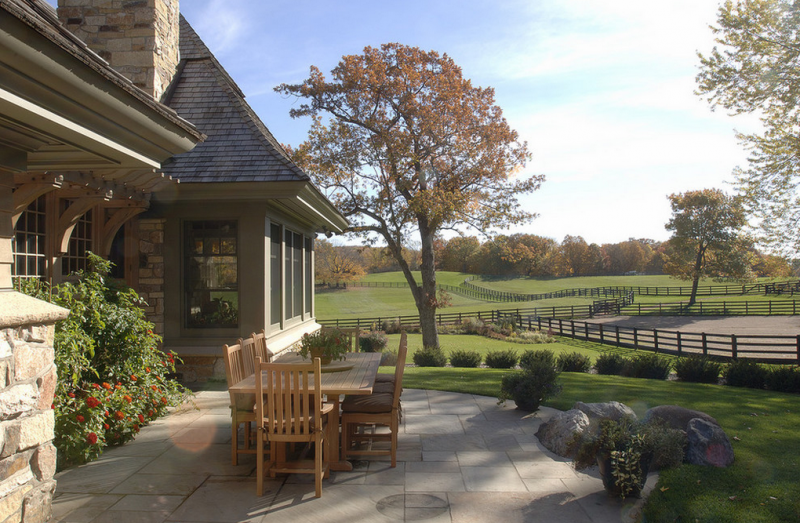 We would love to help you with your natural stone patio project in or around Dayton, Cincinnati and Columbus Ohio. We are a family owned company with a relentless attention to detail. To schedule a time to meet with us, please get started here.