Landscape Design and Construction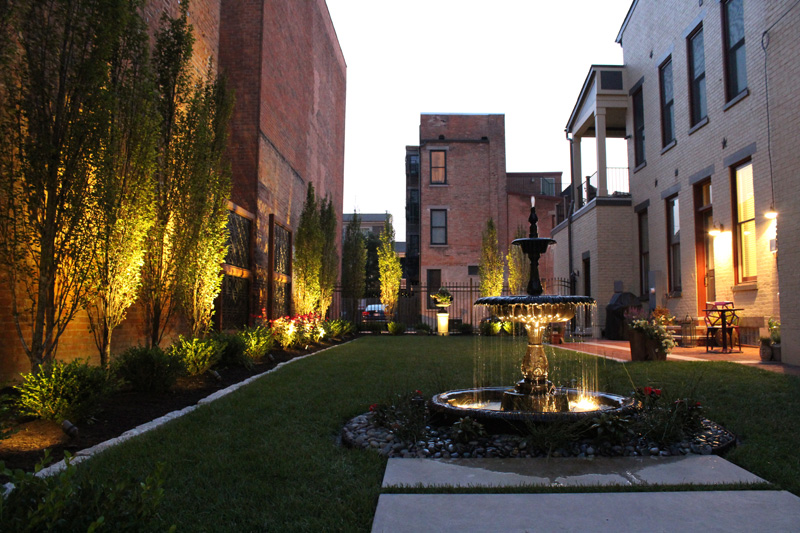 Landscaping is a crucial part of any successful outdoor living space. Our team landscape designer will help give your project that finished look by creating plant list and planting styles that stay true to the overall theme or style of your space.
We recently designed a tuscan inspired outdoor living space in Mason, OH and although the pizza oven and kitchen were great, it was the landscaping that pulled everything together and gave the project the tuscan style our client wanted.
Many of our customers start their backyard renovation project in different places. Some start by hiring a landscape company, then a pool company, hardscape company, etc. Each have their own ideas and design. This process is probably the hardest to achieve the best results that stay true to the same style of design.
Focused Project Design
We are great at understanding our clients ideas, lifestyle and budget and we have the team to transform these ideas into a space complete with hardscapes, landscapes and custom carpentry and pools. If you're looking for a landscape contractor or designer to landscape your existing outdoor living space, we're probably not the best fit. We've found that we're best suited for the complete project design.
Once the design is complete we'll bring it all to life.
If you're looking for a landscape contractor or landscape designer in Mason or West Chester, OH to design a complete outdoor living space please contact us to get started.