Butler Paver Patio Project with Patio Roof, Fire Pit and Seating Walls in Milford, OH
May 7, 2011
This is a project we installed for a client in Milford, OH (Cincinnati, Ohio). The client had finally finished upgrading the inside of their house and it was time for them to work on the backyard. They had a swimming pool installed a few years back, but didn't feel like it integrated well with the rest of their backyard. In other words, it was in the middle of their yard all by it self. After a few meetings to brainstorm ideas, we were able to create a design that made the transition from house to pool seamless all while adding a beautiful paver patio with built in seating, a fire pit and a patio roof addition.
Note: Some of these pictures were taken right after we sealed the pavers which is why the pavers appear white.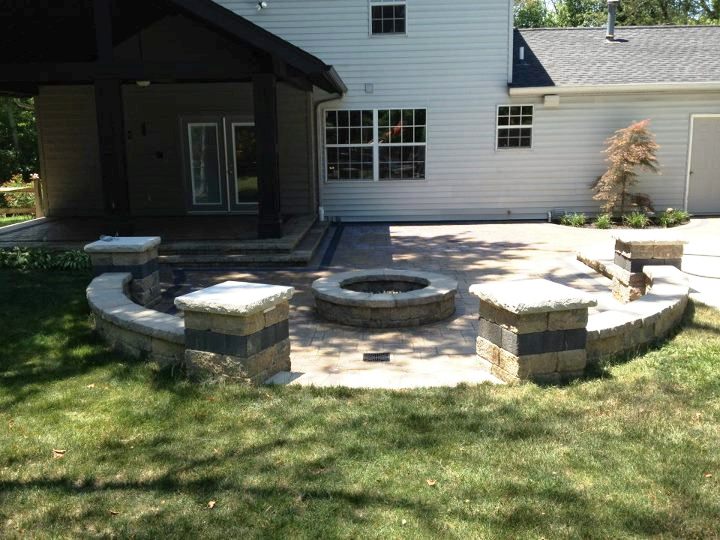 View more pictures from this project here.
Paver: Unilock Avante Ashlar
Color: Sierra
Outside Paver Border: Unilock Brussels Block
Color: Sierra
Inside Paver Border: Unilock Il Campo
Color: Dark Charcoal
Seating Walls/Fire Pit/Column: Unilock Estate Wall
Color: Sierra
Column Accent: Unilock Il Campo
Color: Dark Charcoal